Discovering a secure Limo Service to Everett Massachusetts could be challenging. With over 11 years of experience, Our Limo Service Everett thrived to a first-class transportation service. Black Boston Limo is recognized as the most reliable car service by providing well-furnished rental transport economically.
Limo Car Service Everett MA
Pondering about an efficient Car Service in Everett? Don't panic, move towards Black Limo's Car Service Everett. From providing luxury black cars to addressing passengers traveling needs, Black Limo's Car Service Everett is unbeatable. Its 24-hour accessibility to well-equipped black cars along with skilled drivers, makes it more feasible. The hiring of qualified and licensed chauffeurs guarantees a secure journey. To maintain health standards, fully-furnished black cars are washed regularly. Before accommodating passengers, premium cars are inspected exclusively.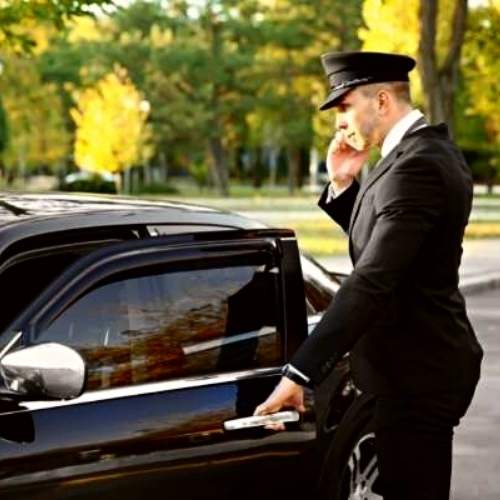 Apart from door-to-door car service, our fleet of vehicles includes Vans, SUVs, Corporate Sedans, Buses, and Stretch Limousines. Exclusive coaches and luxury limos cater for official gatherings or weddings. Humble chauffeurs in professional outfits communicate nicely during the journey.
Fully-furnished cars are licensed. Understanding passengers' traveling necessities and addressing their concerns, is our basic motive. As well as corporate automobiles serve for group travel of any size-smaller to larger. We always focus on granting a pleasurable experience to passengers.
Airport Limo Service Everett
Contemplating an elegant Airport Limo Service in Everett? Reaching on time is crucial because flights can be missed out. At that time, an efficient transportation service is a necessity. Go on with Black Limo Boston's Airport Limo Service Everett MA without a second thought. Advanced cars together with proficient drivers serve a trendy ride.
The timely pickup service of trained drivers facilitates a relaxing ride to the airport. Just make a call and a suitable limo will be at the pickup location on time. A flawless journey to the airport awaits with stylish limousines. We guarantee on-time time arrival at the airport, even in traffic jams.
For a hassle-free journey from the airport to homes/hotels, luxury rides wait in the parking area. It is a must to inform flight-landing time. The signboard on the driver's hand with the passenger's name makes it feasible for the passenger to approach the exact ride. Alert drivers with courteous nature, put up into a secure travel. For more convenience, skilled chauffeurs carry baggage with a passenger's allowance. All traveling expectations are met up with luxurious limousine airport service. Experienced drivers perform excellently in providing reliability, safety, and comfort.
Private Limo Service Everett
Seeking an unparalleled Private Limo Service in Everett? Black Limo Boston with Private Limo Service Everett understands passengers' traveling needs and addresses their concerns reliably. So, go ahead with this service and enjoy a premium ride in Everett. Well-maintained limousines accompanying sanitized chauffeurs make it an ideal transport solution. Looking for a classy wedding ride in Everett? To make a special day unforgettable, wedding limos serve a magnificent ride to the wedding venue. Our main concern is to provide a stress-free ride on special occasions.
Corporate Transportation Everett:
Worried about reliable corporate transportation in Everett? Without considering any other transportation service, proceed to Black Limo's Corporate Transportation Everett. In serving world-standard corporate transportation, Black Limo's Corporate Transportation Everett is unbeatable. We serve every passenger warmly, either a business or personal travel. We consider the priorities of passengers, so high-quality impressive rides at modest prices for a hassle-free journey. Well-maintained vehicles accompanying sanitized chauffeurs make it an ideal transport solution.
To facilitate a secure group journey, mini-buses, sprinter vans, and coaches serve up to 55 passengers. Skilled drivers ensure a stress-free journey from the pickup point to the destination. To meet up with passengers' expectations, we always provide fully-insured vehicles along with licensed drivers. Whether a business tour or a private function, our courteous drivers behave nicely to every passenger during the trip. To achieve more professionalism, our fleet of corporate transportation is decontaminated and mechanically maintained regularly.
FAQ
How Much Does Limo Service Everett MA Cost?
Ans: The cost depends on your limo requirement and the distance covered. However, an Everett limousine with 6 to 10 passengers approximately costs from $100 to $250 per hour. The cost for a business or family tour from the Boston Airport to Everett City will be vary your selected destinations accordingly.
What Types of Limo Services Are Offered in Everett, MA?
Ans; For Everett MA travellers often want to hire a reasonable ride from the airport for business tours, prom, weddings, meetings and to see Everett attractions. At Black Limo Boston you can review all types of fleets that suit you and our chauffeur will pick you up at the airport for Everett city of Massachusetts.
What Is the Limo Booking and Cancellation Policy for Everett?
Ans: For all kinds of Everett limo reservations and cancellation policy click here -> Everett Limousine Reservation