Limo Car Service Brookline MA
Approaching an authentic Limo Service in Brookline MA? Facilitating limo car service Brookline MA, Black Limo Boston has been approved as Brookline's best limo service. Rest assured that skilled chauffeurs will provide a sophisticated ride efficiently. The mechanically-well vehicles and experienced drivers serve 24 hours a day.

Car Service Brookline with Chauffeur
Black Limo's Car Service Brookline is providing the safest travel in Brookline for more than 11 years. Besides Brookline private transportation, Black Limo Boston includes a wide collection of transport like Sprinter Van, Coaches, and Mini-buses for smaller to larger group tours. Whether arranging a party or wedding occasion, luxury black cars like Sedans, and SUVs provide a luxurious journey to the venue. Our Car Service Brookline also offers pick and drop at the airport. Chauffeurs with years of experience drive cars and are acknowledged to provide a safe and on-time arrival, even in congested areas.
We guarantee an extraordinary transportation service with an array of luxury cars.  Wherever the destination is, we serve impressive rides that leave a mark on others. Top-notch insured cars are mechanically fit and sanitized before serving passengers. Moreover, local citizens and tourists have been taking advantage of this Service Brookline moving from one place to another. Whether it's a private party, night out, sports event, or concert, luxury cars always cater efficiently. Entrance with luxury Car Service Brookline grants a sophisticated vibe in front of others.  
Brookline Car Rental Service
Inquiring about dependable Brookline Car Rental? Advance to Black Limo's Brookline Car Rental for convenient traveling in Brookline or the suburbs. We set out a reliable transportation service in Brookline to exceed passengers' satisfaction. All cars are up-to-date and disinfected for maintaining a healthy environment. Our qualified staff in the company with trained chauffeurs make sure to provide reliability with comfort. Our polite chauffeurs keep up the friendly relationship with passengers during the ride. Whatever the time is, Black Limo's Brookline Rental Car is available to serve.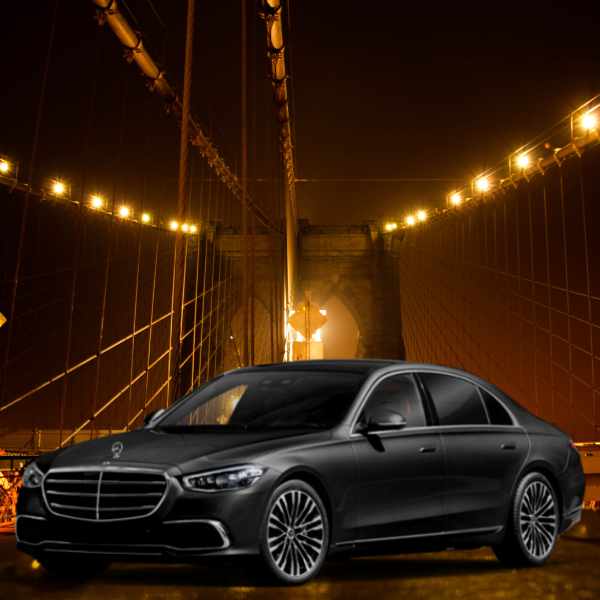 Brookline Limousine Service
Availability of luxury limousines with reliability and affordability features to confer the best limousine service. What about a reliable Brookline Limousine Service? Black Limo's Brookline Limousine Service is an exceptional transportation solution. Besides featuring modern limousines for parties/concerts, the 24/7 availability of wedding limos serve efficiently on special days. Unstained limousines together with sterilized chauffeurs assure an unexpected traveling experience. If booked a luxury airport limousine service, passengers get an email regarding the chauffeur. For further assistance, chauffeurs held the passenger's name in hand and offer baggage-carrying service if allowed.
To timely drop off at the airport, our luxurious limousines accompanying licensed drivers arrive early at the pickup place. For night outs, Brookline Limousine Service is assuredly the ultimate transportation choice. Our trained chauffeurs assure a memorable night out experience with friends.
The luxurious limousines with an essence of glamour ensure an impressive entry on special occasions. Experienced drivers excel to provide a sophisticated travelling experience from pickup place to drop off location. Regardless of the occasion type, we strive hard to accomplish passengers' goals. If you are interested to travel from Brookline with Everett Car Service, Contact Now!
Does Black Limo Boston offer services for weddings?
Yes. We offer luxurious wedding limousines to facilitate a memorable tour on the big day. Passengers' all concerns are addressed in a sophisticated way to bestow the lavish ride.
How many passengers can Black Limo's rental transportation accommodate?
The number of passengers depends on the type of vehicle. Standard/Premium Sedans accommodate up to 3 passengers. Premium/Standard SUVs accommodate up to 6 passengers. While Sprinter Vans accommodate up to 13 passengers. Additionally, coaches and buses are also available to accommodate up to 55 passengers.
How much does it cost to hire a vehicle from Black Limo Boston?
Rates vary according to vehicle type. Either it's a Sedan/SUV, Sprinter Van, or a coach/bus. After the selection of a vehicle, the cost is mentioned. Passengers can select according to their requirements/occasions.
How to Reserve a ride with Black Limo Boston?
It's very easy to reserve a ride. Visit our website https://blacklimoboston.com or call us at (888) 585-0606. Reservation is open 24/7. Email us at info@blacklimoboston.com to address any queries. Our team will get back within an hour.